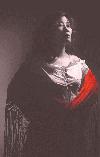 Opera: Carmen
Venue: 1)Kuala Lumpur - Istana Budaya
Jalan Tun Razak, 50694, Kuala Lumpur
2)Penang - Dewan Sri Pinang
Date & Time: 1)Penang - Dec 10(Fri)-11(Sat)(8pm)
2)Kuala Lumpur - Dec 17(Fri)-19(Sun)(8.30pm)
Tickets: 1)Penang - RM100,RM80 and RM50.
2)Kuala Lumpur - RM250,RM160,RM100 and RM50.
Ticket Contact: 1)For Penang - Penang Arts Council:(604)
2268477.
2)For KL - Axcess:(603)77115000
Istana Budaya:(603)402556932
Texchem:(603)56315660
Telephone: (603) 7803 7364
Synopsis:
A tale about obsessive love and the dramatic, emotional, musical story of the fiery Gypsy girl, Carmen, this famous nineteenth-century opera was originally based upon a scandalously risqué novella by Prosper Mérimée. Bizet set his story to wonderful, stirring music, drawing upon typical Spanish themes and rhythms but set to French words. Every bit as musically intoxicating as it is sexually charged, Carmen's irresistible melodies, forceful drama, and primal emotions have been seducing audiences for more than a century.

Presented by the Texchem Group of Companies. the role of Carmen will be sung by the Taiwanese mezzo-soprano Jessica Chen, who won first prize in the Asia Vocal Competition in 2000 and performed in the title role in the Arts Council production of Turandot last year. Malaysia's Cecilia Yap, who's Italian-trained and winner of the Cameronian Arts Award 2002 for Best Solo Performance, plays Micaela. Directed by Mr. Alain Laurent Wullschleger, who has directed previous Penang Arts Council productions like La Traviata, Madame Butterfly and Turandot, the performance will feature some 15 odd foreigners comprising singers, musicians and crew alongside a host of local performers. They will be backed by a 70-piece orchestra from the National Symphony Orchestra conducted by Mr. Robert Casteels.

It runs from Dec 10-11 at the Dewan Sri Pinang, Penang, and Dec 17-19 at the Istana Budaya, KL.